Chevrolet Reveals the 2019 Silverado
The Holidays are here and so is the new 2019 Chevrolet Silverado! Well, it's almost here. The new "delivery" came at the Texas Motor Speedway where Chevy recently held their centennial celebration for Chevy trucks. They announced that their new Silverados will actually be delivered in January of 2019. Features of the New Chevy Truck There will be 8 Silverado models in the new line. All of them will be lighter than past versions. Style-wise, in the front, you'll see features reminiscent of Tahoe SUVs. Along the tailgate, a wide bar says CHEVROLET, and dual exhaust pipes are featured with rectangular tips. The sides of the new trucks will feature an upper body crease going from the tail lamps all the way up to the front doors - something brand new to Silverados. The...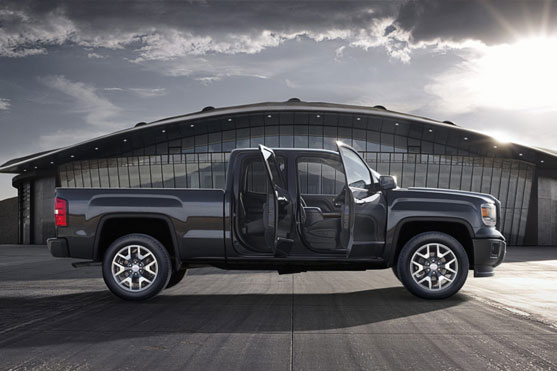 The 2018 Corvette Stingray: It's Your Daily Dose of Adrenaline
Looking for a new ride? As 2018 fast approaches, car-lovers who are looking for a hot new set of wheels needn't look further than the 2018 Corvette Stingray! About the Corvette Stingray This car is considered a "performance vehicle," and it lives up to the name. Clever mechanical features are everywhere, including brighter bi-xenon HID headlamps, an exclusive Performance Data Recorder (that keeps track of all your driving tendencies and habits!), and amazing Brembo brakes. There's even the option to select your "Driving Mode." Choose from Tour, Track, Weather, Sport, or Eco. Luxury There's no other Chevy more luxurious than the Corvette Stingray. Equipped with 4G LTE Wi-Fi as well as an 8-inch LCD display, SiriusXM Satellite Radio, and the Chevy MyLink...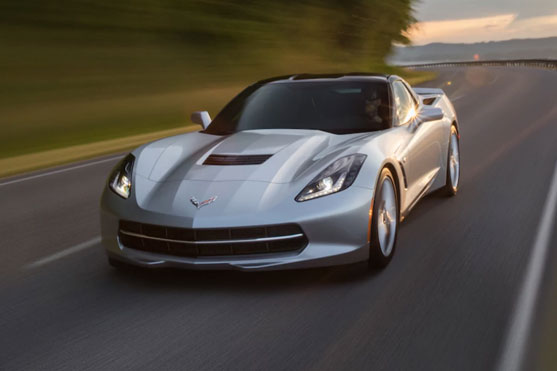 Chevy Equinox: Everything You Need to Do Everything You Want
The new 2018 Chevy Equinox features a totally redesigned body. Its aggressive good looks boast a sleeker, sculpted exterior replacing the boxier style of previous model years. The 2018 Equinox include an impressive combination of perks to satisfy even the most selective compact SUV buyer. Consider the signature LED daytime running lights that are sure to catch the eye of other drivers and the updated 7-inch touchscreen multimedia interface which is an included standard. Overview of 2018 Chevy Equinox Two models will feature more power and performance with 4-cylinder gas engine models at 1.5 liters and 2.0 liters. A later release will include three turbocharged diesel engine models at 1.5-liter and 1.6-liter along with a 2.0-liter turbo-four matched with a new nine-speed automatic...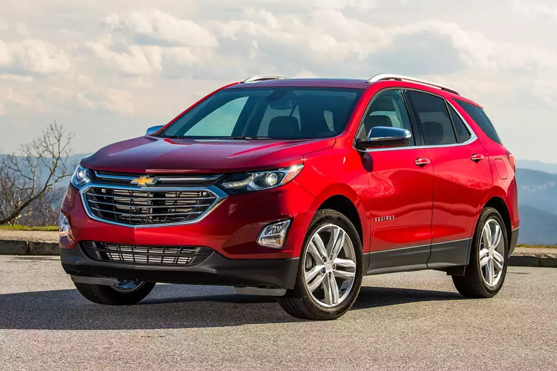 Check Out the Unbeatable Value of a Silverado
Truck owners love making an impact, and that's exactly what the Chevy Silverado does. It's status as JD Power's selection for most dependable pickup three years running shows that the Silverado's appeal goes beyond its appearance. It's hard to find a better combination of power, attractiveness, and reliability in any other pickup on the market. Unparalleled Performance Those with lighter towing needs still receive strength and force with the Silverado 1500. Buyers looking for extra heft will love the power and control provided by the Silverado 2500 or 3500HD. Both HD versions allow you to opt for either standard Vortec 6.0L V8 engine or the awe-inspiring supremacy of the Duramax 6.6L Turbo-Diesel V8 engine. Chevy perfected the Duramax engine to churn out 910 lb.-ft. of torque...