The All New 2019 Chevrolet Silverado is Rock Solid
Today's truck buyers are in the market for a great-looking truck that combines the best safety, infotainment and comfort on the market -- and the all-new 2019 Chevrolet Silverado certainly delivers. This fourth-generation truck contains a range of evolutionary changes that refine the truck that has been known and loved by generations of Americans and can be found at Cappellino Chevrolet.
Bold, Fluid Aerodynamics
The eight different Silverado models for 2019 offer something for everyone, from the entry level Work Truck to the ultimate in high-end comfort with the High Country model that includes chrome offsets, power up and down tailgate, 20-inch aluminum wheels and more. The functional size of the bed is something that continues to delight consumers, as the increased cargo volume and stand...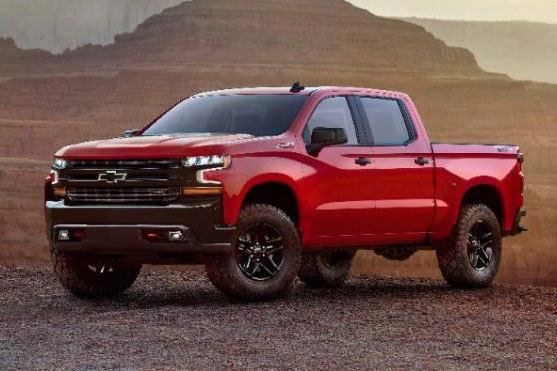 Chevrolet Unveils the Colorado ZR2 Bison
The name "Bison" truly brings to mind the American Wild West, and the new offering from Chevrolet doesn't disappoint. From stamped steel front bumpers to heavy Boron-steel undergirdments, the 2019 ZR2 Chevrolet Bison is a performance variant of their popular Colorado truck that's ready for anything that nature can toss its way. This latest offering to the midsize truck lineup was specifically crafted in a partnership with premium aftermarket off-road manufacturer AEV (American Expedition Vehicles).
Well-Equipped for Off-Road Adventures
Long, overland trips are much more fun -- and convenient -- when you have the right tools for the job close to hand. The new Chevrolet Bison includes an onboard air compressor, expandable bed rack and even water storage so your next multi-day adventure is be...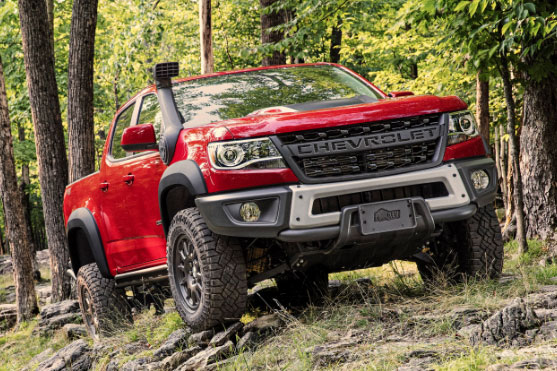 The 2019 Sierra and Silverado Feature a New Perimeter Lighting System
General Motors has taken an exceptional step forward to differentiate the new Sierra and Silverado -- they've added a Perimeter Lighting System that brightly lights up the exterior of the vehicles to improve safety and enhance the overall utility of the vehicles. Truck owners often find themselves in situations where they need to illuminate the truck bed, sides or rear of the vehicle and this bold new LED option helps keep the areas well-lit.
Lighting Up the Night
Whether you're out on a worksite or headed for your campsite, these 8 bright-white LEDs extend the functionality of your truck far beyond the daylight hours. The new lighting options are available on the three top trim levels of the 2019 GMC Sierra as well as several levels of the 2019 Chevrolet Silverado. The Sierra previously o...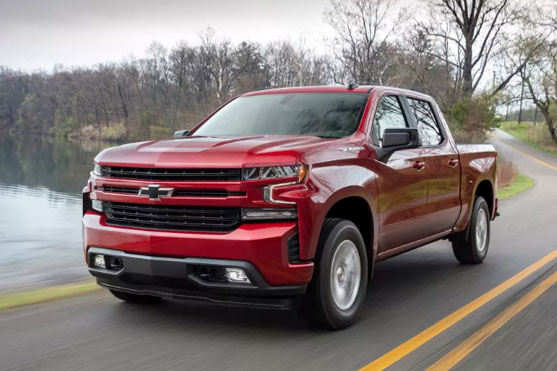 Chevrolet Introduces Tahoe and Suburban Premier Plus Special Editions
Cappellino Chevrolet, your local Chevrolet dealership, has some exciting news to share with you! The hot new Premier Plus Special Editions of the best-selling Tahoe and Suburban are coming soon. These full-size Chevy SUVs contain all the bells and whistles you would expect, plus the addition of the 6.2L V-8 engine which is the hallmark of the Premier Plus lines. A classy interior and unique special features are extremely popular with fans of these SUVs.
Active Fuel Management
Multiple engine upgrades come along with the V-8, including Active Fuel Management and such state-of-the-art tech as direct injection. These updates to the already-powerful engines allow your vehicle to operate at peak efficiency regardless of your current operating conditions. Tuning to the gear ratio spread and tran...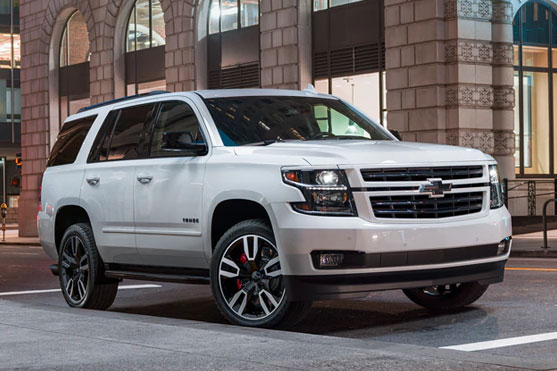 Fast-Charging 2019 Chevrolet Volt is Convenient and Affordable
In the world of electric cars, convenience is critical for today's busy families and commuters. Waiting around for a vehicle to charge isn't on anyone's agenda, and your Cappellino Chevrolet dealership is showing off the latest line of updated 2019 Chevy Volts. An updated exterior and features, as well as some exciting new color combinations, will make this electric car a hot commodity in the coming year.
Reduced Charging Time
The greatly reduced charging time is one of the most-anticipated updates for this favorite. Chevrolet has done better than simply reduce the time -- they've actually cut it in half! The revised charging system gets the battery up to full charge in just 2.3 hours, far from the 4.5 hours of previous versions. The upgraded charger comes standard on Premier trims and off...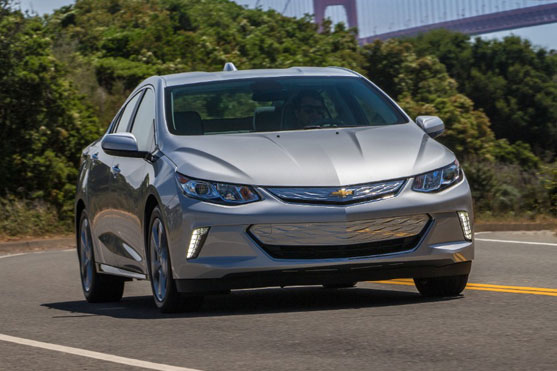 The 2019 Camaro is Smart, Sexy and Tech Savvy
From new interior technology that will knock your socks off to a 10-speed paddle-shift automatic that will push you back into your seat, the new 2019 Camaro lineup is truly special. Hoods have become more sculpted, and both the coupe and convertible versions of this iconic sportscar have evolved for a fresh, new look. Stunning new colors such as the Riverside Blue Metallic will turn heads wherever you go. Even the wheels are redesigned to better grip the road and give you the driving feel that you've come to expect from Chevrolet.
Hot, Hot, Hot Exteriors
The 2019 Chevrolet Camaro features a range of colors far beyond the basic black: from the Riverside Blue Metallic to a shade aptly named "Red Hot", you are sure to find a color to tickle your fancy. The bold and aggressive look of the upda...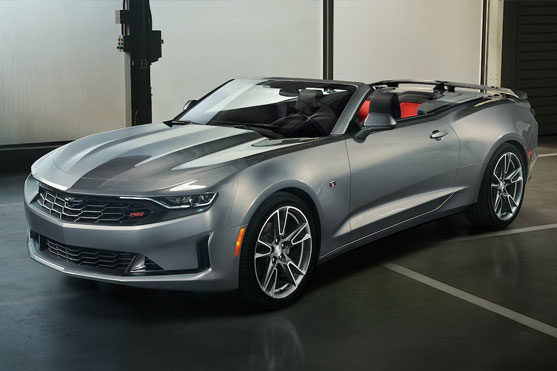 The 2019 Suburban RST Performance Package Brings V-8 Power and Style to Full-Size
You've seen trusty Chevrolet Suburbans on the roads for years, and now they're finally getting the makeover they deserve!
The new 2019 Chevy Suburban RST Performance Package will feature all of the following:
Magnetic Ride Control with performance calibration
420 horsepower 6.2L V-8 engine
A new Hydra-Matic 10L80 10-speed automatic transmission
Chevy has announced that their overwhelming customer response since the vehicle's debut last spring has been positive.
That's largely because buyers love Chevy SUVs. In fact, for that last 43 years, they've been the best-selling full-size SUV brand with Tahoe leading the way. Consistently, those buyers loyal to either the Tahoe or the Suburban will replace their full-size Chevy SUV with another when they're ready to repurchase. They're just that g...
The Chevrolet Colorado ZR2 is Winning Awards
If you've been keeping up with the hottest pickups on the market today, you'll know that the Chevrolet Colorado ZR2 has been winning many awards left and right.
Recently, a top publication in the pickup world, TFLtruck, named the ZR2 as the 2018 Gold Hitch Best Off-Road Truck. They also named it the overall 2018 Gold Hitch Truck of the Year - two amazing awards for one heck-of-a vehicle. The truck draws praise for its off-road capabilities, easy-to-handle dimensions, and super comfortable interior and materials.
Another prestigious award was recently given to the ZR2 as well. It was named the 2018 Autotrader Must Test Drive Award winner - the only pickup in a group of just twelve winners.
Exceptional Outdoor Capabilities
Drivers will find that the Colorado ZR2 offers exceptional outdoor ca...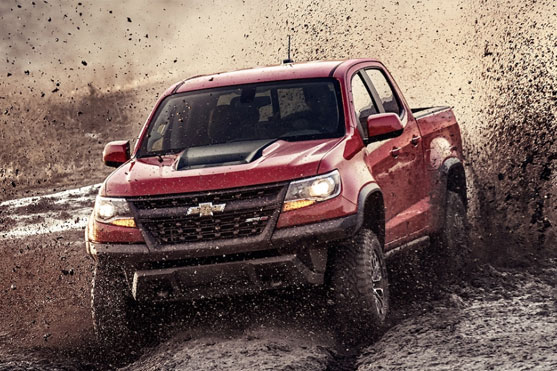 Above and Beyond: Fascinating Ways People Have Used Their Chevrolets
A car or truck can pack a lot of history and memories, which is why many folks can never seem to part with theirs - even when they're old.
The good news is that when a vehicle's well-made, it can be used far into its "senior years." You've just got to have the know-how and creativity to make it work! Such is the case with Chevrolet and three companies we're about to show you.
Check out these fun and unique ways that people around the country have used their Chevrolets to create something brand-new and something that truly adds to the beauty and uniqueness of their world.
Business: I Look So Good Smoothies
Vehicle: 1951 Chevrolet Truck
Smoothie anyone? For a tasty, refreshing, super healthy treat, walk up to Amanda Erickson's smoothie truck, found at festivals, farmers' markets, and other ev...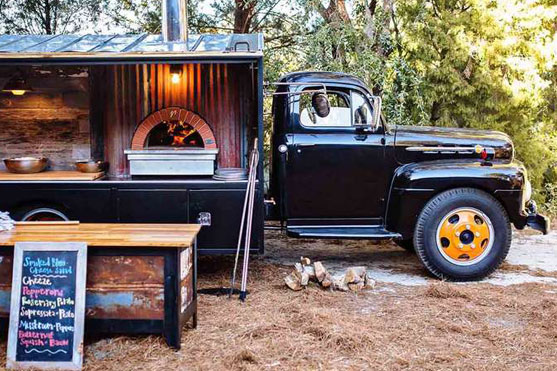 Don't Let Size Fool You: the 2018 Chevrolet Spark is Making a Big Splash
Have you heard of the new Chevrolet Spark? It's making a "big splash" with all of its awesome amenities and features - and if you're worried about size, don't be.
This eye-grabbing car will definitely get you where you need to go. And it will do it in style!
Features of the 2018 Chevrolet Spark
Unlike similar vehicles like the Volkswagen Beetle, the Chevy Spark has all of the following amazing features:
Easy rear visibility
An open space interior
Tons of cargo space
A low-price tag (prices for the 2018 Chevy Spark start at $13,050!)
Little interior noise
No vibration when idle
Great fuel economy
For all these reasons and more, an increasing number of buyers have their eye on this excellent vehicle. It even comes in a number of stylish colors:
Mint
Sorbet
Red Hot
Mosaic Black
Toasted Mar...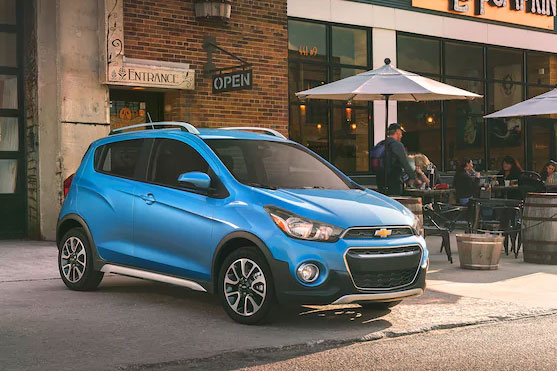 The All New 2018 Traverse RS Offers Turbocharged Performance
The popularity of utility vehicles is on the rise, and Chevrolet is taking note. That's why they're introducing an RS model to their Traverse lineup. The new 2018 Traverse RS is a 2.0-liter, turbocharged four-cylinder ride with blacked-out styling and a fun, aggressive but comfortable attitude. In fact, this is the first Traverse model to have turbocharged performance, so if you're into this driving experience, the Traverse RS could be right up your alley.
The Traverse RS is more street-inspired, which you'll see in the black grille, roof rails, bowtie emblems, and window trim. There's also a Dark Android finish on the 20-inch aluminum wheels and inside, the seating surfaces are Jet Black leather-appointed.
Other key features of this new ride include:
• Power lift gate
• LED dayti...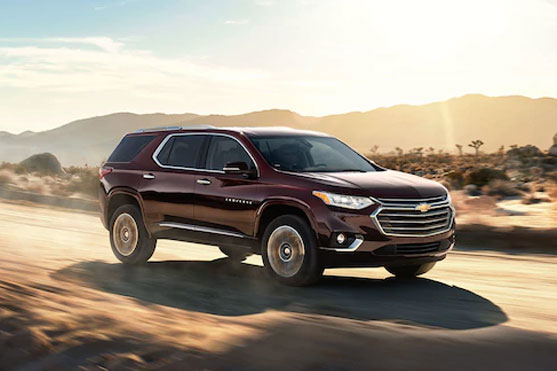 Chevrolet Reveals the 2019 Silverado
The Holidays are here and so is the new 2019 Chevrolet Silverado! Well, it's almost here.
The new "delivery" came at the Texas Motor Speedway where Chevy recently held their centennial celebration for Chevy trucks. They announced that their new Silverados will actually be delivered in January of 2019.
Features of the New Chevy Truck
There will be 8 Silverado models in the new line. All of them will be lighter than past versions. Style-wise, in the front, you'll see features reminiscent of Tahoe SUVs. Along the tailgate, a wide bar says CHEVROLET, and dual exhaust pipes are featured with rectangular tips.
The sides of the new trucks will feature an upper body crease going from the tail lamps all the way up to the front doors - something brand new to Silverados. The wheel cutouts are also un...